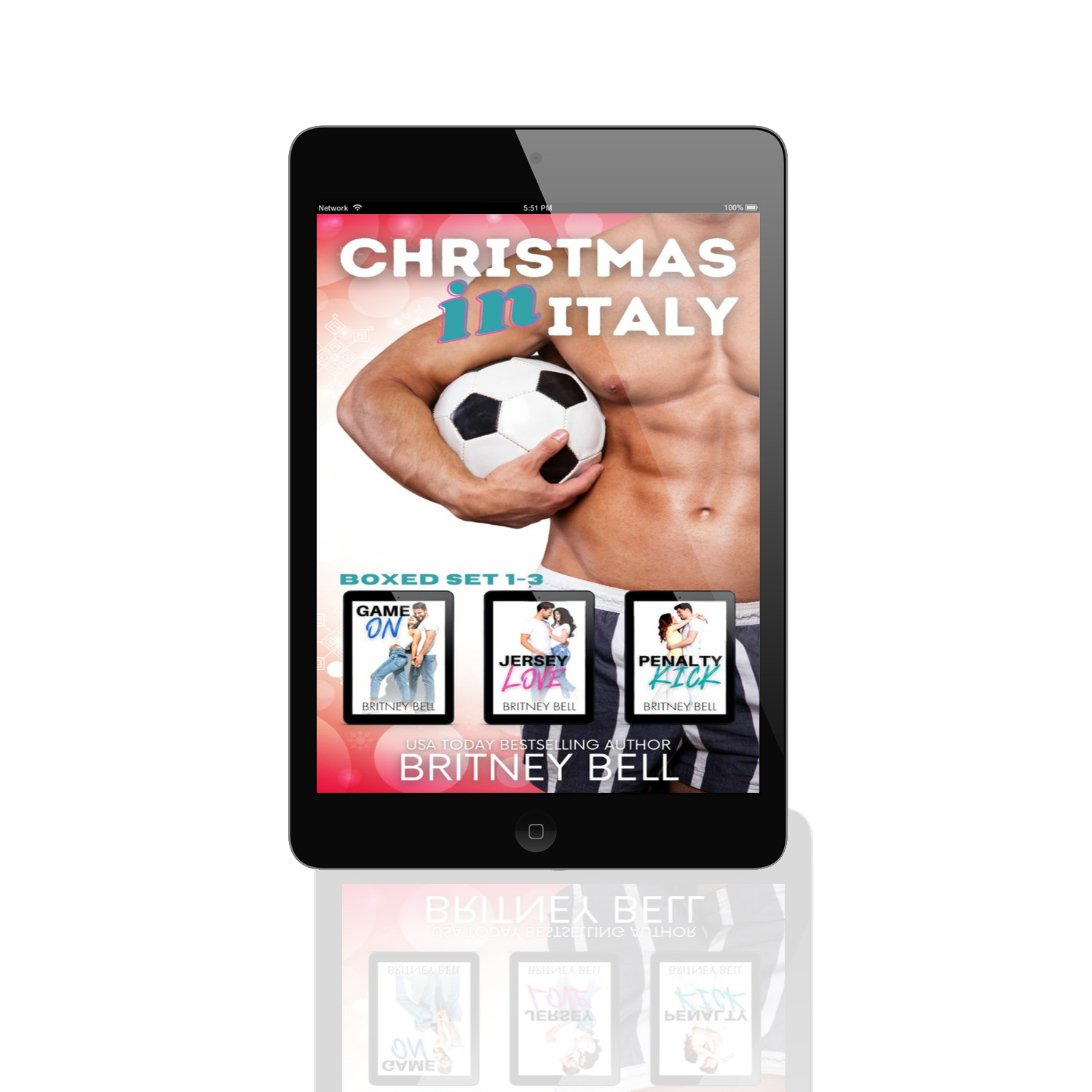 Christmas in Italy Boxed Set 1-3
USA Today Bestselling Sports Romance Author Britney Bell brings you a binge worthy collection of short tales featuring a professional soccer team in Milan, Italy.
Game One is a brother's best friend romance with a Texas soccer player and a sexy book-loving Italian.
My brother's best friend… He should be off limits. Right?
Blaze is my brother's best friend and teammate, playing professional soccer in Italy. One heated, passionate kiss makes me question whether it matters. When we have to spend Christmas weekend together in the romantic city of Venice, Italy, and at the most romantic time of year, can we forget that the kiss ever happened?
Will he be as good as her dreams... or will he be a dud in the sack?
Jersey Love is a light-hearted little story about a single mom and an Italian professional soccer player.
A visit to Italy brings a fresh new outlook on life for Regan and baby Emma... with a side of hunky athlete to go along with it.
Despite having a great career, Luca is missing a huge piece of life's puzzle. Has he finally found it, or will they be gone before he even has a chance?
Discover if Milan's Christmas charm can bring a love that lasts a lifetime.
Penalty Kick is a romance short story about a professional soccer team's goal keeper and a hard working, spunky Italian woman.
Watching his teammates fall in love over the last couple of years, Sergio is tired of being the third wheel, and this Christmas he refuses to be that guy.
Nastasia's financial obligations keep her busy as she hops between two different jobs. A tall, dark, and handsome Brazilian is the last thing she has time for, no matter how hard he pushes.
Download now to see if Nastasia's heart will score the winning goal, or if Sergio will deflect it.