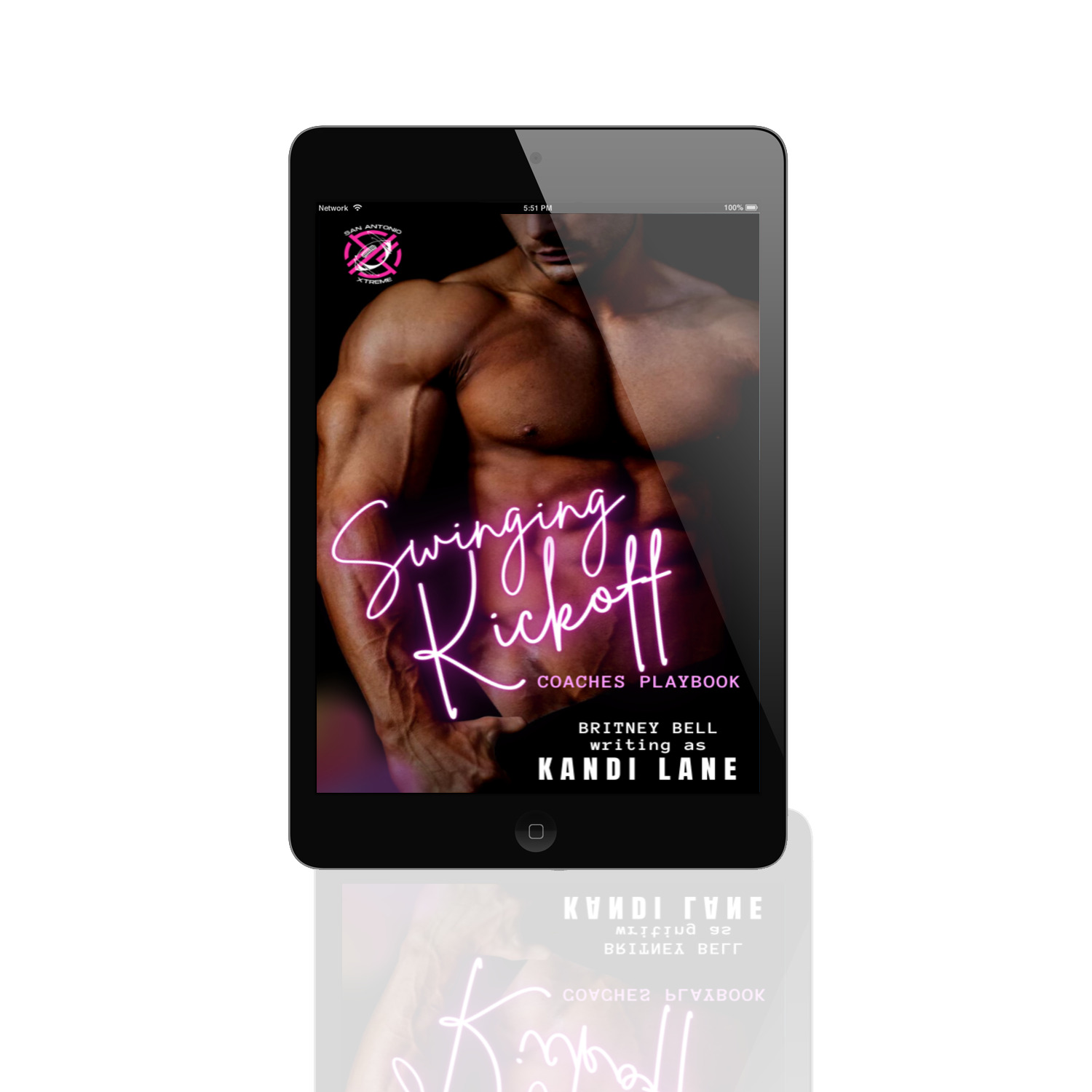 Swinging Kickoff, Coaches Playbook #1
USA Today Bestselling Author Britney Bell is writing as Kandi Lane to bring you a story that is so hot, it will burn the pages off your e-reader as you meet the sexy coaches of the Extreme professional football team.
This first in the series features the head coach and his wife kicking off this season's extracurricular activities for the coaching staff by swinging their way through the rooms.
Eric and Gloria take center stage, but who will be the first to join them in their fun game of introductions?
Will all the coaches be jumping at the opportunities that are laid out before them, literally, or will some be too shy to partake in the festivities?
Click to purchase today and see who is going to take pleasure to an extreme level.
***Adult content +18 reading only