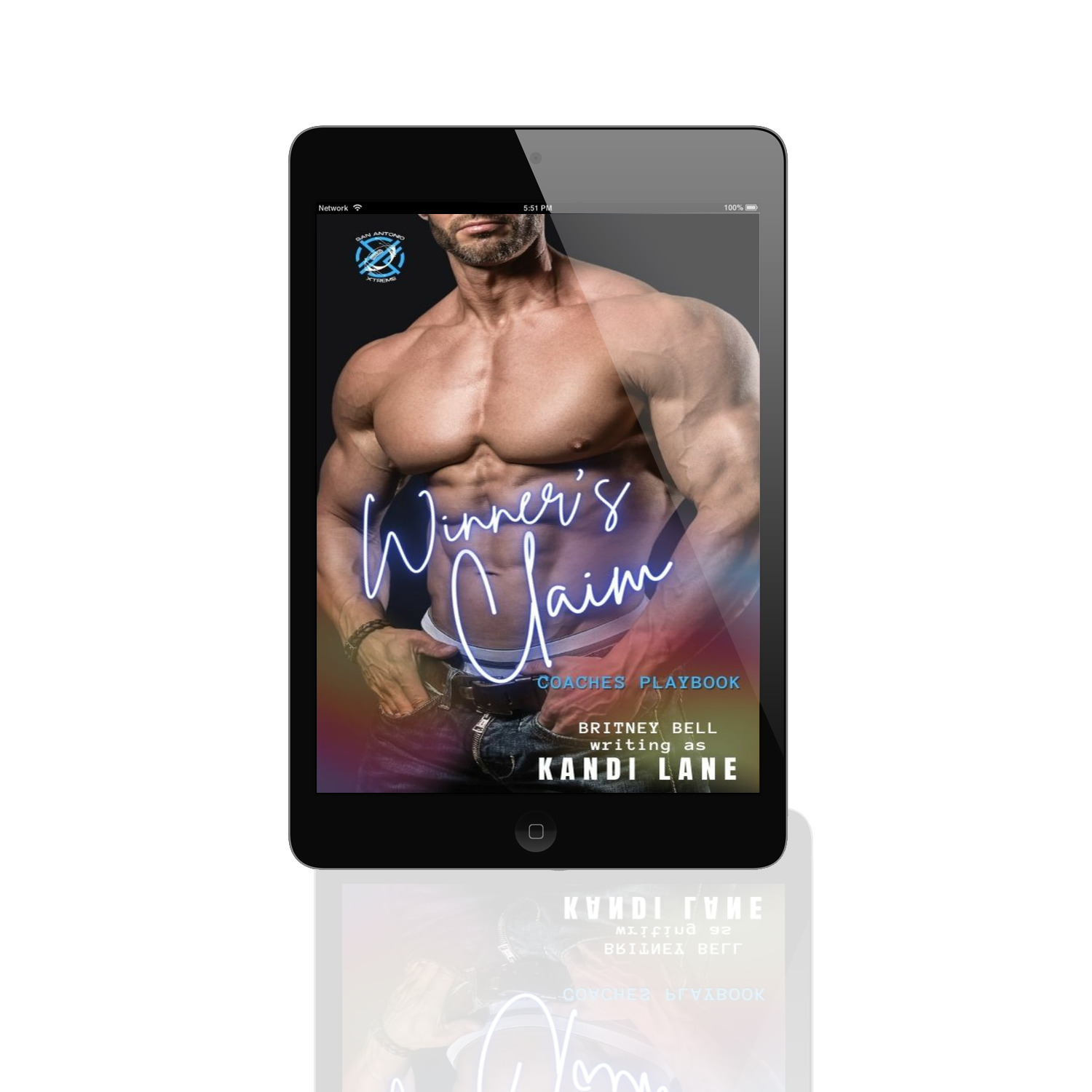 Winner's Claim, Coaches Playbook #2
USA Today Bestselling Author Britney Bell is writing as Kandi Lane to bring you an erotic sports romance story with a hunky professional football receivers coach and a petite makeup artist that will do just about anything.
Aiden is adjusting to coaching at this level and the stress is overwhelming, but the perks that come with coaching for the San Antonio Extreme allow him to relax with just a few taps on the app.
As Dena struggles to say no to anything in her life, she likes to be claimed and told what to do, but Aiden throws a slant route at her to see if she will catch it or drop the ball.
Does Dena have it in her to go along with Aiden's little game, or will they say goodbye before the season ever starts?
Download Winner's Claim today to find out what happens next.
***Adult content +18 reading only